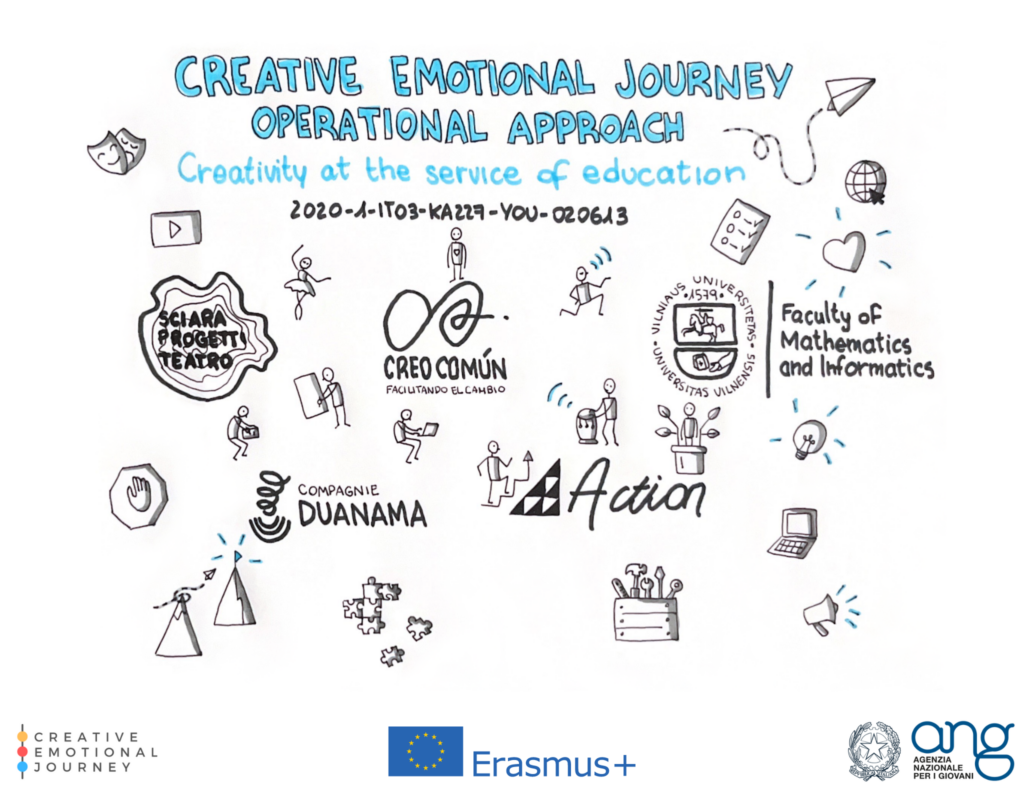 Welcome to Creative Emotional Journey, creativity at the service of education. 
If you work with young people, you want to address social and civic issues with them, and need support, you are in the right place.
A creative emotional journey is an immersive, creative and emotional experience for young people. It will offer you the opportunity to explore with young people urgent topics for our society.
Creative Emotional Journey provides young people with a learning experience combined with an emotional approach, creating a bridge between art and education using both digital and face-to-face tools.
On this website, we propose two different Creative Emotional Journeys, about gender-based violence and bullying. In each one, you will find a lot of materials to deepen the chosen topic: introductory audiovisual materials for you and for youngsters, interactive activities, reading materials, teaching tools, and other resources.
You have also constant access to the Toolbox, where you can always find numerous tools useful to guide young people in this journey, like instructions on how to prepare your group, how to break the ice or how to lead the debriefing. In every section of the Journey we will suggest you what are the useful tools for you and your group in that moment.
Before starting a Creative Emotional Journey with your group, we suggest you to have a look at the Manual, in order to understand the methodology behind the Creative Emotional Journey and make it yours.
Creative Emotional Journey was developed within the framework of a project funded by the European Erasmus+ Programme, in this section you can find all the information about our project.